A Quick Note On The Freelance Writer's Guide To Making Money
I wrote this short book several years ago. Since I've grown so much as a writer, it's difficult for me to look back through as I write this now in 2022 and not alter the text. There's a lot I would do differently. However, I still stand by the information. I hope it helps you on your journey as a writer, and if you want to download the book in it's entirety, including the bonus chapter "The Exact Method I Used To Get A Retainer At A Major Copywriting Agency," you can click here to do so.
When you opt in to my list, I promise to try to sell you things every once and a while, and to always be entertaining.
Ready To Make A Living As A Writer?
Does making money as a freelance writer seem like some far off dream? Have you tried to sell your words for pennies on freelance bidding sites? Or have you been somewhat successful at pitching and landing gigs, only to be paid less than a living wage, and have to chase clients down for payments after the fact?
Well, it doesn't have to be like that. 
You also don't have to be formally educated with extensive experience to start making money as a writer. The type of money that will allow you to quit your job, work remotely, travel, and finally get paid to write for a living. 
There's no code to success that needs to be cracked. There are a few key principles you must learn if you want to go from making a few hundred dollars a month, to an extra thousand dollars a month, to living as a full-time writer. 
Who Am I?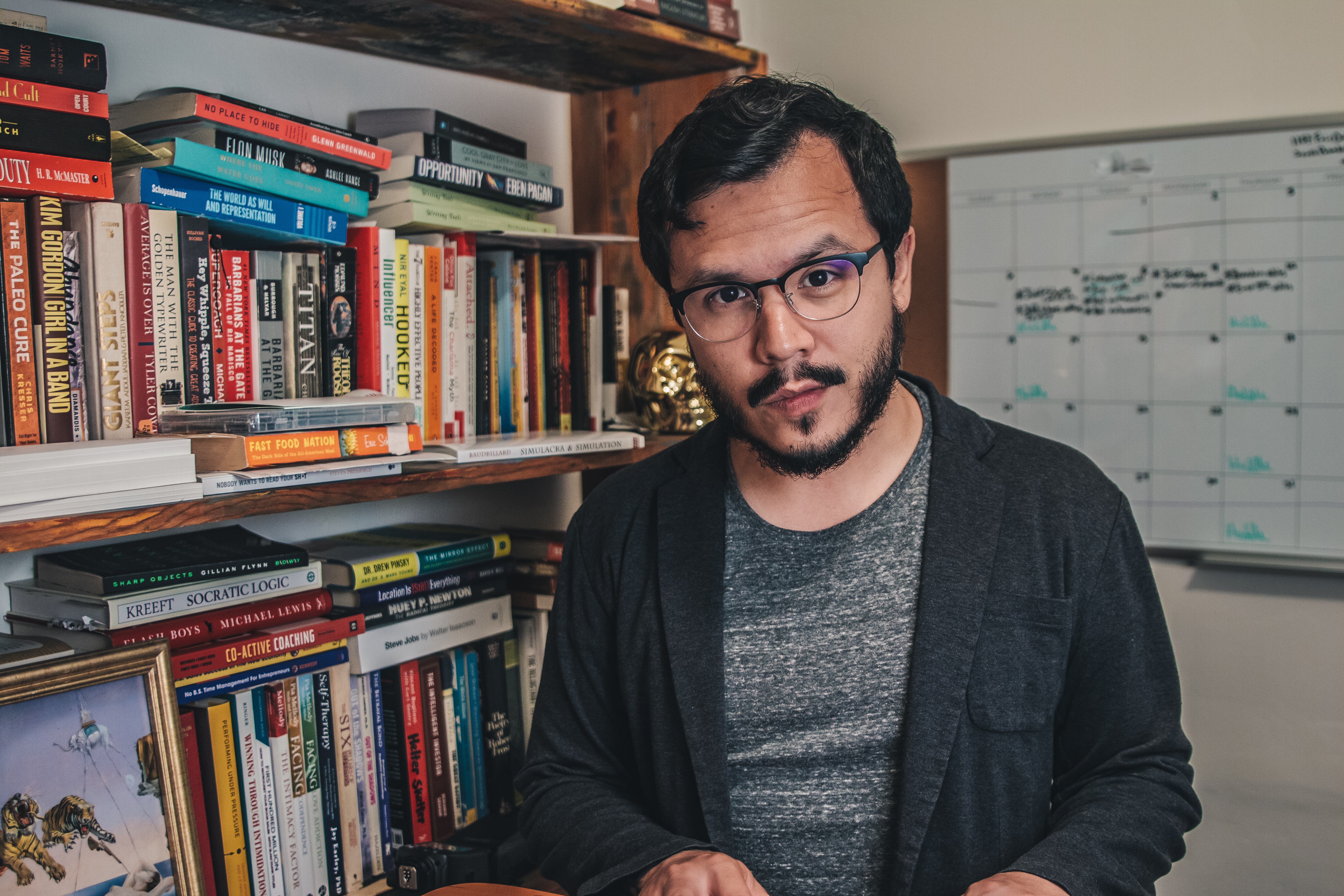 Hi there, I'm Michael Lopez, a freelance copywriter, screenwriter, and storytelling nerd. 
I struggled for years as a writer who was chained to a desk at a job, dreaming all day about actually writing for a living.
But I didn't know how to make it work. 
I hated trying to make money on the side because I couldn't figure out how to get clients that would pay me enough to actually turn it into a career. 
And sure, making money was a goal, but more than that I wanted the freedom that came along with being a writer who worked from home. 
It wasn't until I discovered the world of freelance copywriting and the client-attracting principles I'm going to share with you in this guide that I was finally able to quit my job, make more money than I ever thought possible as a writer, and focus on my creative passions. 
Fast forward to today, I've been able to write for some huge names, am on retainer at the TOP copywriting agency in the online business space, and now I travel the world in typical writer fashion working from wherever I want, and writing whenever I want. 
The Tale Of The Flying Spaghetti
In 2017 I had the worst day ever. I was walking through the bleak halls of the new building I'd been assigned to at work, and almost had a panic attack. 
A week prior, the company I worked for laid off several people—some of which had been with the business for decades. 
Somehow, I was spared. 
But due to the restructuring, they gave me a position doing warehouse-ish work, in a building that felt just like a prison. 
I don't mean that in a metaphorical way, just look at the building itself: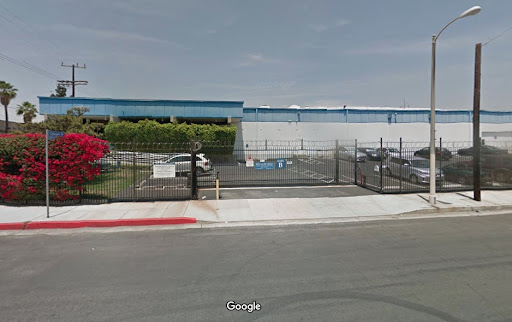 Image courtesy of Google Maps
The realization that I'd be coming to and from this building—beautifully twisted barbed wire and all—every single morning hit me so hard that I cracked. 
Throughout the year I'd tried to make money as a writer on the side, only ever able to make a few hundred dollars here and there through bidding sites like Upwork or Freelancer.com. 
Something had to change, but…
When I walked through the hall that day, with thoughts of just calling it quits floating around in my head…
I tripped. 
The tupperware holding my lunch flew out of my hand and spilled all over the floor in front of me 
I  was flat on my stomach, staring at my day-old meal in shock.
And to make it all worse, the security guard saw me, snickered, and then walked away—without helping me up! 
I felt like a bullied kid on the verge of a breakdown at a new school. 
That night I went home and looked out over the shimmering skyline of Los Angeles and decided to make a change. 
From that day on I woke up early every morning to work on building a portfolio, and after work every night I pitched clients. I was so desperate to make this work that I gave it my all. 
More and more clients started to pour in as I kept pitching, and I was catapulted into the world of freelance direct-response copywriting. 
I met a mentor, and badass entrepreneur, who'd founded one of the most sought after copywriting agencies for online business owners, and joined her as head writer on retainer. 
Two months after that, I quit my job to freelance full time!
With my newfound freedom intact, I went off and traveled the world. I went to Japan with my family, lived in New York for a couple months, and went wherever I could and took tons of pictures along the way!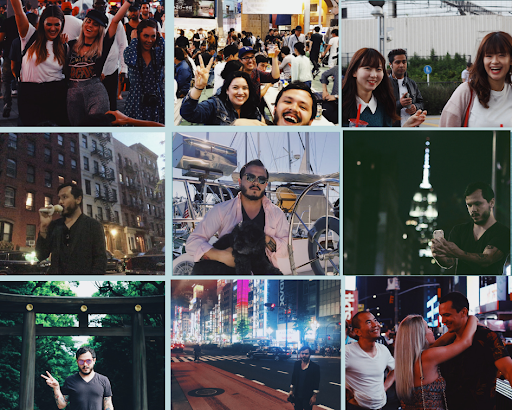 If you like, you can see some of my photography on my Instagram @daddydelaguerra :)
Since then I've been featured as a case study in the Harvard Business Review, written for the Huffington Post, and featured in other stories for publications like The Wall Street Journal, New York Magazine, among others!
I've also written copy for giant names in the self-development world like Brendon Burchard, Joe Polish, and a ton more that I'm sworn to secrecy to never talk about. 
Now I'm here to share the principles I've learned with you, so you can create the life you deserve as a writer, too.
How To Get The Life You Deserve As A Writer
Getting paid to write for a living can seem hard, but it doesn't have to be. Unfortunately, most never even try. I'd like to think that since you're still reading this, you're one of the few who will give it a shot. 
One of the few who want to experience the feeling that only comes from being able to get paid thousands of dollars a month to write from wherever you want. 
The life you deserve is right around the corner. All you need is the right tools and you can possibly grow a freelance writing career that pays you anywhere from $1K-$10K a month.
Yes, really. 
Most writers I know who make six figures a year aren't cashing in on some crazy secret that's not available to you. They've just put the practices you're about to discover in this guide into action. 
Now, they can LITERALLY work from anywhere, and make as much money as their schedule allows. 
And I don't mean this in the get-rich-quick-work-from-anywhere sense, I mean this very, very literally. Freelance writers who get paid higher-than-average rates for projects enjoy a level of freedom that seems unreal. 
You can travel like you see others in the internet world doing, pay off debts and loans, but more importantly…
You CAN get paid well to write. 
Who This Guide Is For
This guide is for you if:
You're tired of busting your ass working every year for a boss or company who doesn't appreciate you (or even if your boss and company aren't so bad, and you just need a change!).

Having enough money to work

when

you want, from

wherever

you want, and to be able to do

whatever

you want sounds ideal to you (think: travel, spend more time with family, or focus on passions that have taken a backseat).

You've always wanted to escape the daily 9-5 grind and enjoy a life where you can wake up with NO alarm, and decide to spend a day with your family, or catch up with friends in the middle of the day (I always brag to my friends about not waking up to an alarm clock now and they are SO JEALOUS).

You know you have the potential to do something more with yourself and everyday you watch the clock tick life away year after year, and beat yourself up when another has passed and you're

still

stuck in the same situation having not made the change.
So if that sounds like you, you're in the right place!
Click Here To Read Part Two: Getting Paid